Hello everyone …Just a position report .. Peter and I have just left Resolution Bay (named after Cook's ship) on the island of Tahuata and are headed 80 miles north to the bay of Taiohae on Nuku Hiva (where Melville jumped ship).
Right now, were at S 09o, 54.9', W 139 o 08'. Dick should be in mid-air en route to L.A.!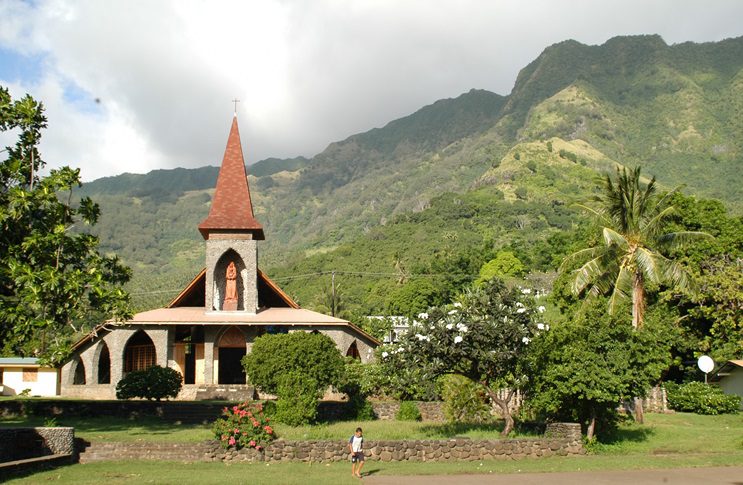 Tue,18 May 2004
Bon Jour,
We are still in the Harbor of Taiohae, Nuku Hiva. S 08 o 54.9' / W 140 o 06.2'. Today was a work day of sorts .. changing the oil and oil filter, arranging to get fuel, replacing a halyard, and other minor repairs. Tomorrow Peter is dragging me up another steep hill (Dick will understand).
Sam
P.S. Dick, the yacht Airborne is with us in the harbor.. remember they were in dry dock back at the Hinckley Yard in Stuart Florida, getting a wax job. They don't look so shiny no more, but it was good to see them.